Overworked staff? We can Help!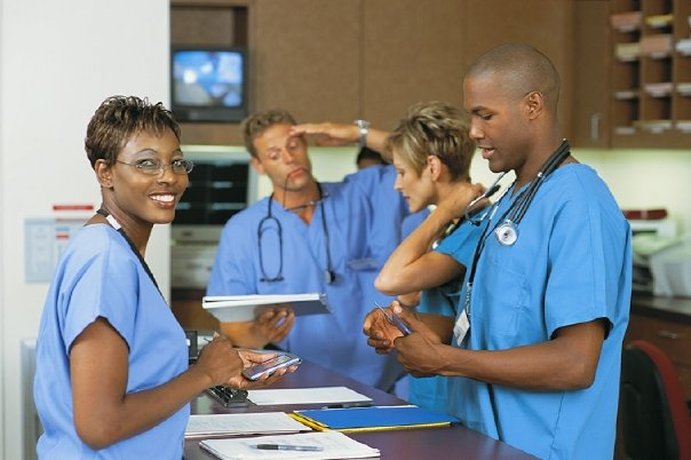 Thank you for your interest in our staffing services. Angelic Healthcare Services LLC (AHS) provides competent, qualified healthcare professionals for both your short and longterm staffing needs. We provide supplemental staff for hospitals, nursing facilities, doctors offices, and surgery centers.
Our staff is available days, nights, weekends, and 12 hour shifts too! Let us service your holiday and vacation needs also. Our staff are qualified, proficient, well trained, and experienced. We provide "Quality Care With Compassion", and will do our best to satisfy your on-going staffing needs.
You have 24 hour access to us through our oncall answering service, and your calls are returned promptly.
Apon request by facility, AHS shall assign qualified members of our healthcare team as are available. We will match the skills and experience level of available staff with the needs of your facility. Upon arrival to your facility, our nurses will report to the designated supervisor for further instruction. Our attire is professional with uniform and name badges.
Angelic Healthcare Services LLC staffs the following nursing professions:
. Registered Nurses (RN)
. Licensed Pratical Nurses (LPN)
. Certified Medical Technicians (CMT)
. Certified Nursing Assistants (CNA)

Advantages to choosing AHS for nurse staffing:Thorough Screening Process
- AHS has developed a detailed pre-employment screening process, which includes competency tests and skills checklists as well as a thorough background check. This stringent process helps us select only the top nurses for placement.
Around-the-Clock Accessibility
- Our Staffing Consultants are on-call 24-hours a day, 7 days a week to provide the most timely and efficient service possible.
Dependability
- One of AHS's strengths is dependability. We are able to recruit and maintain an abundance of healthcare staff, enabling us to fill a large volume of staffing requests in a time efficient manner.
Cost Effective Strategies
- The medical facilities that we staff save thousands of dollars every year by eliminating recruitment fees from
their budgets. These fees include placing advertisements and valuable time spent reviewing resumes and interviewing candidates.
Motivated Employees
- The AHS Advantage includes motivated employees performing quality work. We offer competitive salaries,
completion bonuses, and the opportunity to work at top medical facilities.
We invite you to discover what makes Angelic Healthcare Services LLC one of the leading nurse staffing agencies in the nation.
Contact us
today to learn how we can help you manage your staffing needs.
CONTACT US TODAY!
314-361-5000
....We will be happy to send you more information about our services and highly competitive rates.
After you receive the information, call or email us if you need further information or have any questions.
We want your business, and look forward to fulfilling your ongoing staffing needs!
:
---
Angelic Healthcare Services LLC does not discriminate against any person on the basis of race, color, national orgin, disability,or age in admission, treatment, or participation in its programs, services and activities, or in employment.