Home Care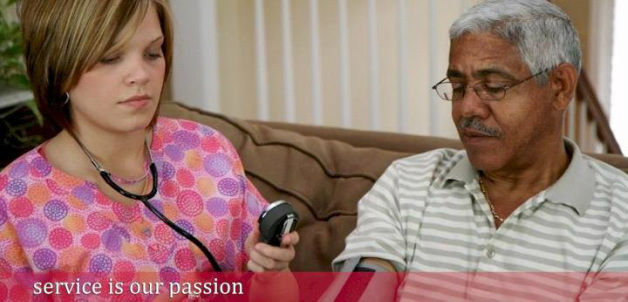 Your mother doesn't see as well as she used to, and sometimes has trouble walking. You wonder if it's a good idea for her to stay alone in that house, or if there is a better option for her. But you just can't stomach the idea of putting mom in a nursing home. When a nursing home doesn't feel like the right move, home health care can be a good option.

Many seniors, as well as their children, have the means and the desire to receive services to live out their golden years with respect and dignity, for as long as possible in the familiarity of their own homes, but historically there have not been enough resources to provide the quality service they deserve.

Angelic Healthcare Services, LLC (AHS) provides competent and experienced nurses to service those in need, while operating within the scope of their nursing practices. As a professional healthcare service, we strive to ensure the safety and well-being of the client while providing care on an individualized basis. We are dedicated to enhancing the quality of life of each of our clients.

Our purpose is to serve our clients while meeting their expectations with an unparalleled level of care and compassion. Our healthcare team provides the care that you or your loved one needs within the comfort of your home. You will be treated with love and compassion while receiving quality care. Our team members are RELIABLE, TRUSTWORTHY, and COMPASSIONATE and undergo extensive criminal background screenings and training to ensure the best care possible.

Come join us and become a part of the AHS family, you will be welcomed with open arms and pleased with the quality of care you receive from our healthcare team.

Angelic Healthcatre Services LLC offers Hourly, Overnight, and 24-hour care 7 days a week. Caregivers assist with all aspects of daily activity, offering support, guidance and sensitive thoughtful companionship.

We provide Individualized plans of care and documented care with on-going communication with clients, family, and physicians.

You are in charge. Angelic Healthcare Services LLC never dictates your schedule. You decide what works best for you and your family, and we will customize our services to accommodate your schedule and needs. Call us today to schedule a FREE initial in-home consultation and learn more about how our services can make life a little bit easier for you and your loved one.

Our rates are reasonable, and may be covered by insurance or subsidized by government programs that may help defray the cost of in-home care. We also accept all major credit cards. We are a dependable alternative to nursing, or assisted living facilities.

---
HOME CARE SERVICES



In order to deliver the best service, we provide a free in-home Care Needs Assessment so that we can better understand your home care needs. By meeting with the care recipient and their family we can make care recommendations from our available services. A customized care plan is created before we first administer care and is continuously reviewed to ensure we are meeting your needs.

* Services can be combined as needed. Remember, we provide care based on individual need, physicians orders, and a 'Care Needs Assessment'.


The Registered Nurses and Licensed Practical Nurses on our healthcare team can assist you with:

Basic Health Monitoring

Skin: monitor for signs of breakdown, apply pressure reduction measures

Nutrition: monitor weight, nutritional intake, adhere to dietary restrictions

Vital Signs: monitor blood pressure, temperature, pulse and respiration. Report abnormalities to physician

Intake / Output: encourage adequate fluids, monitor fluid intake and urine output

Diet: prepare special prescribed diets, encourage compliance with restrictions

Glucose Monitoring: check blood glucose per orders, report results to physician

Insulin: teach administration of insulin per prescribed regime, follow-up and report compliance to physician.


Diabetes Management

New Diabetic: teach special skin care, insulin injection technique, blood glucose monitoring, hypo/hyperglycemia and related emergency protocol


Medication Management

When capable: remind to take medications and follow-up

When Forgetful: give oral medications prepared by responsible party and follow-up

Supplies: manage supply of prescriptions to have all meds on-hand

Teaching: instruction on new medications or monitor changes in regime per plan of care, assess response, side effects and adverse reactions


Catheters and Ostomies

Catheters: Indwelling and External

New Catheter: teach drainage bag changes and cleaning, securing tubing, trouble shoot dislodged catheters placement, blockages and monitor drainage amounts

Ostomies: Colostomy, Urostomy

Catheter Changes: insert catheter per authorized plan of care and as needed

New Ostomy: teach ostomy care, preventive skin care, troubleshooting

Care: assist with ostomy changes, monitor peri-stomal skin


Wound Care

Wound / Bedsore: assess wound, incision or bedsore healing, signs and symptoms of infection and evaluate response to treatment

Teach Care: instruction on wound or bedsore regime, evaluate technique, compliance and prevention

Treatment: perform wound / bedsore care per prescribed regime, report signs and symptoms infection and progress to physician



The Nurses Assistants and Home Aides on our healthcare team can assist you with:

Personal Care

Eating: Plan and provide nutritious meals and adequate fluids. Assist with feeding

Bathing: Assist with personal care: bathing, transferring in/out of tub/shower, bed-baths as needed

Dressing / Grooming: Assist with dressing and glasses, hearing aides and other special orthotics (i.e. braces), hair care, shaving, oral hygiene

Ambulation: Assist with walking, safe use of assistive devices, range of motion and strengthening exercises

Toileting: Assist to bathroom, bedside commode, urinal, bedpan usage

Incontinence: assist with changing incontinence briefs, undergarments, pads and perform related skin care

Private Duty Nursing Assistant's available for patients in the Hospitals or Nursing Homes


Homemakers, Choreworkers and Companions

Transportation: Escort with shopping, errands,and doctors appointments

Companionship: Encourage social participation, escort on outings and to recreational events, everyday stimulating conversation, phone call assistance

Safety: supervision within home to avoid falls, household accidents and ensure easy access to emergency contacts

Light Housekeeping: Clean and keep tidy all living areas

Laundry: Wash and change bed linens and launder personal clothing

Meals: Grocery shopping, prepare meals and prepare snacks or meals for later in the day

Organization: Bill paying, banking, mail sorting,make doctors appointments etc.,

Private Duty Companions available to sit with patients in the hospital or nursing home.

Our rates are reasonable, and may be covered by insurance or subsidized by government programs that may help defray the cost of in-home care. We also accept all major credit cards. We are a dependable alternative to nursing, or assisted living facilities.

MORE SERVICES......

Live-in and Overnight Care

Live-In Care
Live-in care is specifically geared to care for loved ones living alone, who require help with daily routines. Room and board must be provided by the client for this service.
Seniors who need someone to be with them around-the-clock, but are able to allow the caregiver to adequately sleep at night, may want to consider a live-in caregiver. Live-In care givers work a few days at a time and are paid a daily salary, not an hourly rate. The caregiver does not actually "live" with the senior, but will go to their own home between shifts. Typically a team of two caregivers will rotate days to provide a consistent team. Our team members are trustworthy and undergo extensive background screenings. It is important for the senior client to be comfortable with someone sharing their home. If the clients medical condition changes, and they need someone to regularly be up with them at night, then you may consider around the clock hourly care.

Overnight Care
Overnight care is offered to ensure safety and security of clients who may get up frequently during the night or wander due to dementia or Alzheimer's disease. This option is particularly helpful to family caregivers and/or couples when one spouse acts as the primary caregiver and desperately needs to sleep well during the night. Caregiver shifts are typically 12 hour shifts.


Care Packages

To make life easier, and the choice of picking services less complicated, AHS offers various care packages which are geared toward the specific needs of most clients. Care packages are not time based, but visit based and are offered for a flat fee.

Rise and Shine Care Package
caregivers provides morning care, dressing, meal prep, and assist with getting ready for the day

Fluff and Tuck Care Package
caregiver assist with PM care, getting ready for bed, checking home, locking doors ...etc.

Bath Package
caregiver assist or completely bathe the client to ensure proper hygiene is maintained, and to prevent falls from wet, unsafe conditions. Three times weekly

Mother/Baby Wellness Package
2 skilled nurse visits and 8 hours of home aide services provided to the new mom after returning home from her hospital stay. Gift certificates are available.



Our rates are reasonable, and may be covered by insurance or subsidized by government programs that may help defray the cost of in-home care. We also accept all major credit cards. We are a dependable alternative to nursing, or assisted living facilities.


CONTACT US TODAY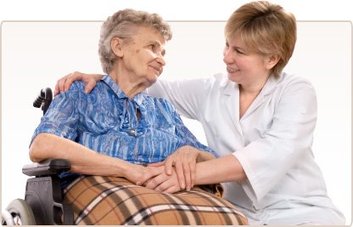 For more information, or to request a Care Needs Assessment,
contact
us
at
info@angelichealthcareservices.com
or call us at
314-361-5000.

We look forward to serving you in your home!
"Quality Care With Compassion"
---
Angelic Healthcare Services LLC does not discriminate against any person on the basis of race, color, national orgin, disability,or age in admission, treatment, or participation in its programs, services and activities, or in employment.